Even though gambling is a fun pastime it cannot be done all the time due to the nature of how it works. If people were to gamble most of the time as something to do the majority would run out of money rather quickly. This is why it is always important to exercise caution when betting any real money. We have gathered a few advice from the experts in this field, and be sure, these tips may help you gamble responsibly as well. Here are the best organizations in New Zealand that help online gamblers:
Gambling Helpline

This company makes it easy for those who want assistance with gambling to talk to some who can help. You are also able to register for a self-exclusion program if you would like. Contacting the helpline can be done either by phoning them, texting them on a dedicated number, or even chatting in the forum. It is even possible to register someone else for a self-exclusion program given the correct evidence is provided.
ChoiceNotChance
This site ensures that those who are worried about gambling or want to find out information about seeking help can when they want to. The website contains a lot of information about gambling and problem gambling together with what should be done to help stop it.
It is also easy to find contact information and links to other well-established companies that do similar work throughout New Zealand.
Asian Family Services

This helpline makes it easy to quickly contact someone when you need it. The confidential hotline is available 5 days a week and is the best way for Asian people to get appropriate help across New Zealand.
Besides the phone number, the organization can be contacted by online chat or through texting as well. Phone calls are also supported in several different languages including Mandarin, Korean, Vietnamese, Japanese, and English.
Problem Gambling Foundation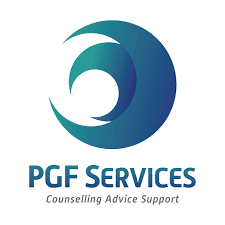 The Problem Gambling Foundation is a great resource for information about gambling-related services and campaigns across the country. Their website makes it easy to find what you are looking for even if that is helpful for someone else. The foundation also has a variety of methods to directly contact them including a phone number, text line, online chat, email, or registering for further help. You are also able to sign up for in-person therapy if you would like.
If you have been worried about your own gambling habits or someone else's lately, there is something you can do. New Zealand boasts several well-established organizations that make it easy for anyone to find help.